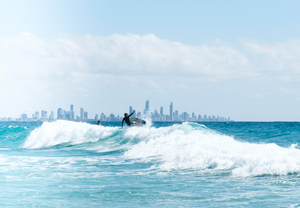 Physiotherapy. Psychology. Remedial Massage Therapy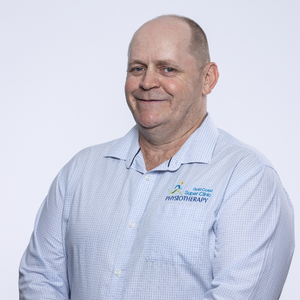 Ross Waldock
Oxenford | Director & Senior Physiotherapist
Ross started his career in the Remedial Massage + Rehabilitation fields and then progressed to become a qualified Acupuncturist for a period of 10 years, before completing his Physiotherapy/Exercise Science degrees.
Ross has been privileged to work with local, state, National and International sporting sides and has gained experience with Rugby League, Basketball (Brisbane Bullets, Melbourne Tigers/United), Rugby Union (Qld Reds and Australian Wallabies), Australian Swimming + Triathlon and was fortunate to work with the USA Track and Field team before the Sydney Olympics in 2000.

Ross Has worked in Brisbane, Cairns (within a specialised Spinal, TMJ (Jaw) and Headache Physiotherapy Clinic) and has settled on the Gold Coast, opening up Gold Coast Super Clinic Physiotherapy in 2013. Ross is also a level 3 qualified PILATES instructor. These opportunities have exposed him to diverse treatment protocols.

Ross has a strong interest in TMJ (Jaw), shoulder/back (Spinal) and sporting injuries. Ross believes in building a strong relationship with clients and other health professionals and looks forward to working with you to achieve your goals.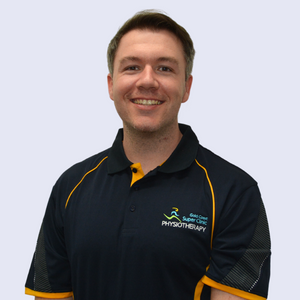 Jacob Payne
Oxenford | Senior Physiotherapist
Jacob graduated in 2016 with a Master of Physiotherapy and Bachelor of Exercise and Sport Science from Griffith University. He was drawn to the world of physiotherapy playing a variety of sports growing up always ending up in a sling or moonboot.
He has an unwavering commitment to the world of physiotherapy and brings a wealth of experience from community and NDIS, to private practice and high performance professional sport.
Jacob has had the pleasure working with world class athletes at GC Commonwealth Games in the athlete village polyclinic, matchday physiotherapist for Kagifa Samoa and Hong Kong Rugby, assistant physiotherapist at the Brisbane Roar A-League and youth academy system. He has worked with multiple NPL football clubs and consulted with the QAS, and worked in semiprofessional Rugby.
Jacob's professional experience has enabled him to develop his skill set in injury prevention, rehabilitation and performance optimisation. He is highly ennthusiastic and inspired to treat all people individually treating their cause of injury providing evidence-based care along the journey.
He is compassionate and caring, providing a friendly smile while empowering all patients to be the best version of themselves.
Outside of work you'll most likely find Jacob down at the beach paying with his Pomsky puppy Ziggy or at the pub watching the footy with mates.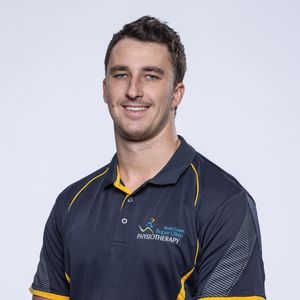 Luke Eastwell
Oxenford | Senior Physiotherapist
Luke graduated with a Master of Physiotherapy and Bachelor of Exercise and Sport Science from the University of Queensland. His passion for Physiotherapy grew from an extensive sporting background, both coaching and competing at an elite level.

Luke believes in treating the cause of the presenting injury, combining evidence-based practice with personal factors for optimal outcomes. In collaboration with his clients, Luke will guide them toward their personal sporting, health and physical life goals through clinical experience in musculoskeletal, sports and neurological physiotherapy practice, as well as strength and conditioning coaching and Pilates. Between treatments or Pilates classes you may run in to Luke surfing or playing local Rugby.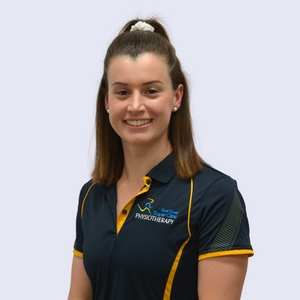 Annabel White
Oxenford | Physiotherapist
Physiotherapist Annabel White believes in treating each person individually and addressing the cause of the injury/ concern. Annabel's is motivated to help people of all abilities and ages to reach their full potential and achieve their personal, functional, and sporting goals. 
Annabel comes from a background of triathlon and swimming where she has competed individually and as a guide in the visually impaired category. She has experience with rugby and football as a team physiotherapist. Annabel also recently completed a Pain education course which gave her an extensive understanding of current pain science and how pain affects the body.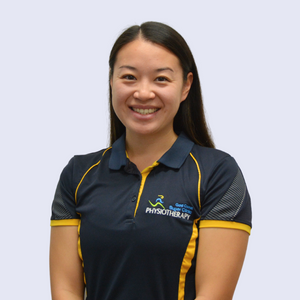 Louisa Tsang
Oxenford | Physiotherapist
Louisa is a physiotherapist originally born and raised from Vancouver, Canada where she graduated with a Doctor of Physiotherapy from Bond University and a Bachelors of Kinesiology from the University of British Columbia.
Louisa's previous experience as a high performance athlete in a number of sports, coupled with athletic therapy and strength & conditioning with ice hockey players, football (gridiron), AFL, and rugby athletes has led her to have a special interest in sport performance, pelvic health, and musculoskeletal physiotherapy practice.
Throughout your sessions with Louisa, you can expect a comprehensive assessment, manual therapy, and a movement program tailored to you. Ultimately, helping you feel like yourself again and getting you back to doing the activities you love. 
When not in clinic, you can find Louisa outdoors, at her local gym, watching an NHL or NFL game, or planning her next trip in the backcountry mountains!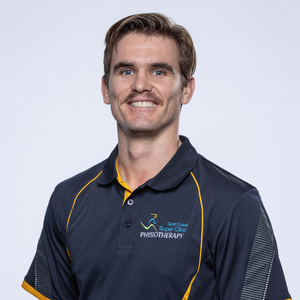 Luke Reynolds
Hope Island | Physiotherapist

Luke graduated with a Masters of Physiotherapy and Bachelor of Exercise Science from Griffith University.

Luke has developed a passion for helping people through physical hardship. With countless hours attending physiotherapy intervention as a patient himself, a greater understanding has been developed for how to guide everyday people through adversity. Combining the latest evidence-based practice and personal experience, he works alongside you to ensure you are meeting your health and personal goals. Luke enjoys treating a variety of musculoskeletal injury, workplace accidents and chronic pain.

Luke also has a particular interest in junior sport and athlete development. Having worked with the Gold Coast Suns senior team, NEAFL reserves and academy systems; he has a broad set of skills to ensure you are at full health to perform at your best.

When not treating patients, Luke enjoys playing AFL, the beach and searching for the best coffee on the Gold Coast.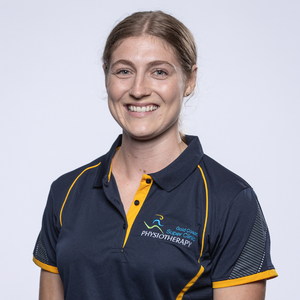 Claudia Wharton
Hope Island | Physiotherapist
Claudia completed a Bachelor of Physiotherapy (1st Class Honours) at the University of Queensland. Claudia grew up playing Soccer, AFL and Rugby 7's, consequently she has a keen interest in sport and musculoskeletal conditions.
Throughout her studies Claudia has been involved with sports trainer coverage at North Devils Rugby League and Morningside AFL. Claudia has clinical interest in neurological and musculoskeletal rehabilitation as well as experience working with pediatric and geriatric populations.
She is passionate about helping people of all ages and abilities to achieve their goals, by using evidence-based programs and empowering them to be the best version of themselves.
As well as one-on-one treatments Claudia will be offering; Exercise classes and hydrotherapy sessions. Outside of the clinic you will find Claudia learning to surf, enjoying a meal with friends or playing AFL.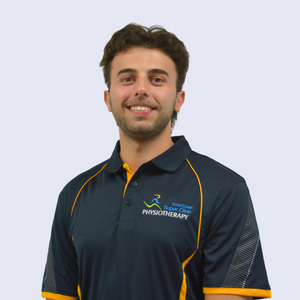 Jordan Tedesco
Hope Island | Physiotherapist
Jordan graduated with a Doctor of Physiotherapy and Bachelor of Exercise and Sport Science from Bond University.
His early passion for understanding the complexities of the human body and the drivers of pain, led him to Physiotherapy and rehabilitation. Jordan's clinical interests include musculoskeletal concerns, sports injuries, and working closely with older populations for general health promotion. He is motivated in gaining patients trust, allowing them to reach their goals and return to what they enjoy doing.
Jordan has grown up playing soccer for a number of National
Premier League (NPL) teams, and has been exposed to how Physiotherapists can positively aid performance both on and off the field. His particular interest in sports performance saw him gain experience at both the Western Sydney Wanderers and Brisbane Roar A-League Men's and Junior Academy teams.
During his down time, Jordan enjoys playing Soccer, finding the best bagels, or attempting to perfect his iron shots on the golf course.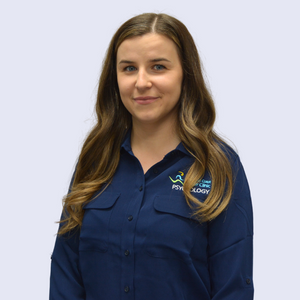 Kaitlin Scott
Hope Island | General Psychologist
Kaitlin is a Registered Psychologist passionate about providing empathetic care for individuals facing diverse mental health challenges. With a background in forensic mental health, she has worked with individuals from all walks of life to navigate their mental health challenges and instil hope for change.
Kaitlin believes in a holistic and client-centred approach to mental health designed to assist you in overcoming life's challenges. She has experience working with complex and comorbid mental health conditions, from anxiety and depression to personality and substance use disorders. She provides a safe and non-judgmental space for assessment, therapy and treatment individualised to a person's unique needs.
She has experience with various evidence-based interventions including Cognitive Behavioural Therapy, Dialectical Behavioural Therapy, Acceptance and Commitment Therapy, Motivational Interviewing and Mindfulness-based therapies. She aims to provide a safe and inclusive space for clients from diverse cultural, ethnic, and gender identities.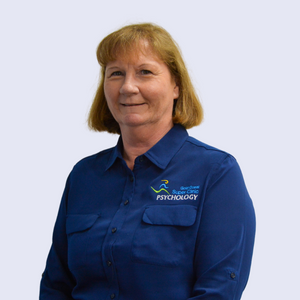 Kym Henricksen
Oxenford | Psychologist
Kym Henricksen is a Registered Psychologist with more than 14 years' experience in assisting people to achieve their personal and vocational goals and to enhance their quality of life. She initially worked in non-government organisations, and for the past 10 years in private practice. Kym is registered with AHPRA and is an Associate Member of the Australian Psychological Society.
Kym provides evidence based psychological intervention to adults in the treatment of a diverse range of issues including: Anxiety Disorders, Depression, Stress, Adjustment Disorder (re change, illness, injury, pain), Grief and Loss, Self-Esteem and Confidence, impact of relationship and family issues, and Vocational Rehabilitation to overcome psychological and social barriers to work.  Interventions provided include Cognitive Behavioural Therapy (CBT), Motivational Interviewing, Acceptance and Commitment Therapy (ACT), Solution Focused Brief Therapy, Strengths-Based Counselling, Grief and Loss counselling, assertiveness training, and problem-solving skills training.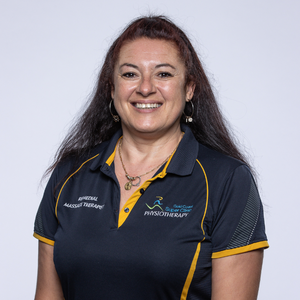 Pascale Ratinaud
Hope Island | Remedial Massage Therapist

Pascale, originally from France, arrived in Australia 18 years ago. Pascale worked in hospitality management for a number of years before finally following her dream to work with people on a more personal and holistic level, graduating from the Q academy with a diploma of remedial massage therapy.
This has given her the skills and tools she needed to work in an industry she is passionate about, the health and wellness industry.
Pascale is passionate about healing the body holistically and believes that the body is the main centre of our wellbeing "touch the body, calm the mind and heal the spirit ". Her mission is to improve the well-being of each client by providing highly individualized treatment tailored to the individual needs. Her sound knowledge of human anatomy and the musculoskeletal system allow her to assist the client in understanding the body's innate ability to heal itself and to help clients be on their way to better health and mobility.

She has great interest in women health, holistic health and is a nature/animal lover. She is active and well known in her community for a French charisma and her abilities to create fun meaningful relationship. She volunteered with RDA [riding for the disabled association] for a number of years and in her spare time, you can find her walking at the beach, trekking in the mountain, biking in the forest or simply meditating in nature.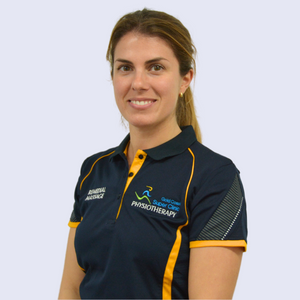 Lucia Del Valle
Oxenford & Hope Island | Remedial Massage Therapist
Lucia, originally from Spain, arrived on the Gold Coast 5 years ago! She has joined the Super Clinic Physio team as an experienced Remedial Massage Therapist looking to extend her experience in Australia.
Lucia graduated with a Bachelor Degree of Physiotherapy in 2014 from Pontifical University of Salamanca in Madrid, Spain. She is passionate about her work and loves to help patients achieve their well-being goals and improve their quality of life.
She has experience with musculoskeletal injuries, sports injuries, return to play, post-surgery rehabilitation. Providing her patients with a variety of techniques, Lucia takes pride in her ability to focus on specific needs for each patient.
During her down time, she loves to be outside in nature, training capoeira and yoga, or planning her next trip around the world.